Do you use Podio to keep track of your leads and want or use Email Marketing?
Sending Personalized Emails like Welcome Letters, Coupons and Surveys not only increases your business traffic but helps build your relationships with your current customers. Email Marketing is a highly effective strategy for your business success.
With GlobiMail for Podio, managing these Email Marketing Campaigns, just got easier!

Easy to Integrate
If you don't already have GlobiMail, set up is as simple as mapping the Podio App and field that holds the email address. Once the App has been connected, a campaign can be sent to any created Team View (as shown in blue). This means no need to upload contact lists or manage them anywhere else besides Podio.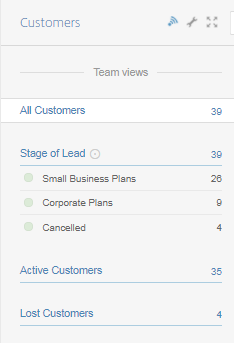 Customize and Reuse Templates
With dozens of responsive templates, it's easy to choose a starting point and edit it with your business content. Once a Campaign has been sent, your edited template can be copied and changed for any subsequent marketing campaigns.

Add Podio Fields for Personalization
A personalized email can have big impact as it keeps your customers feeling valued. Once the template has been selected, field tokens can be added to address the email directly to their first name and even add in other specific information that you keep stored in the Podio App.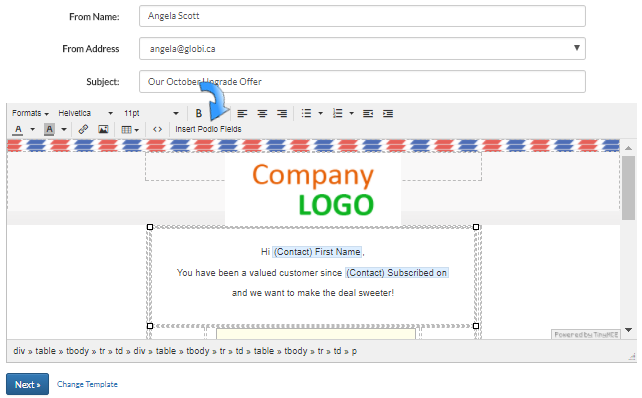 Send from Your Domain
When emails come from an unknown address, the delivery rate may not be that successful. By mapping your domain, email correspondence can be sent directly FROM your email address. The Reply-To address is mapped so that replies stay connected on the Contacts Item in Podio.

Track your Open Rate
Once a Campaign has been sent, keep track of the open rate on the Campaign Status Page. This page will tell you which contacts are receiving, opening and clicking in your emails. This tracks the Marketing Campaign success in real time and keeps you on top of what campaigns are working for your business.

---
by
Andreas Huttenrauch
Owner of
Globi Web Solutions
, and
Podio
Fanatic.
---
comments powered by